Oilers Win! Fans Erupt!
You don't need a jackass like me telling you that The Edmonton Oilers beat the Detroit Red Wings last night 4-3, which moves them up to the next round of the playoffs. I watched the game despite my indifference to hockey, and I loved it. You can get the play-by-play elsewhere.
Immediately after the game I hiked it up to Whyte Avenue to get a look at the spectacle. It was pretty crazy, and undeniably awesome.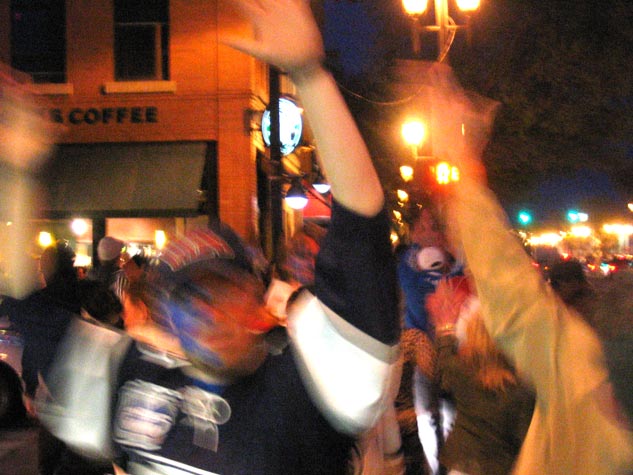 It was so fucking nice to see so many people reveling in the streets. Strangers hugging strangers, everyone high-fiving everyone else, everyone yelling and screaming. It was a beautiful pandemonium.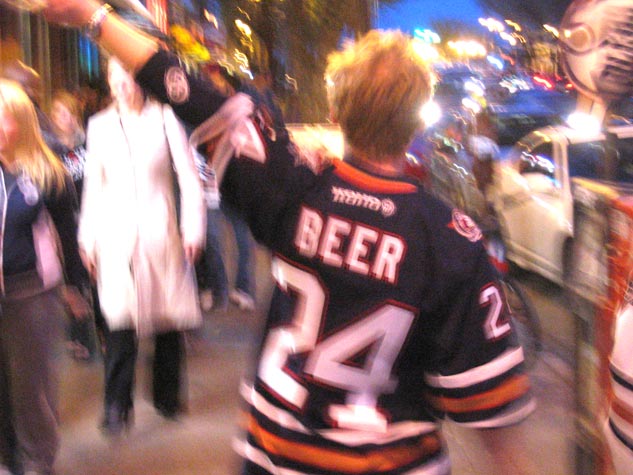 I tell ya, you couldn't wipe the smile from anyone's face. All the cafes and bars were completely EMPTY. EVERYONE was out on the street celebrating and whooping it up.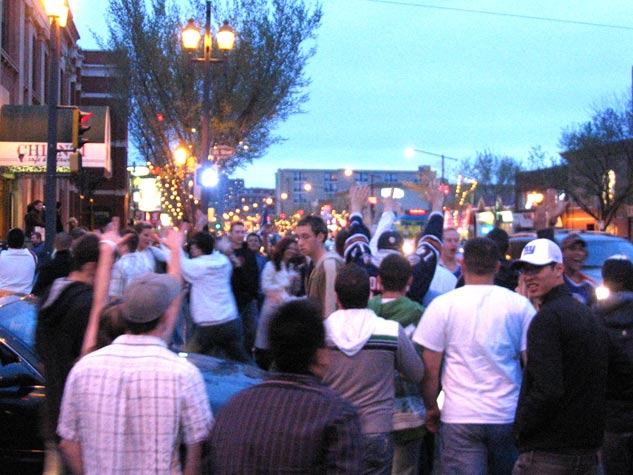 There was a non-stop stream of car horns and chants of "Lets go Oilers, lets go!" There were people painted blue and orange. There was a guy playing the bagpipes. There was a clarinet player. There was even a guy with a mock oil derrick in the back of his truck: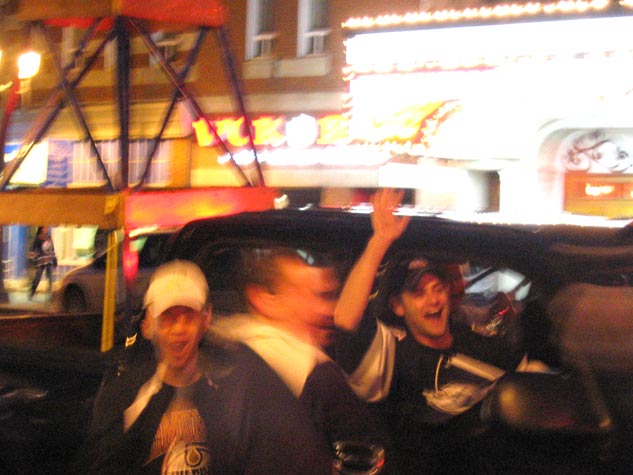 It was a fantastic time out on the Ave. It reminded me that hockey means a fuckuva lot to this town. Some nights, at certain times, I think it means everything.